Street marketing is a communication technique that uses the environment to promote a product or brand. This concept arouses curiosity while creating a close relationship with customers.
1. RONA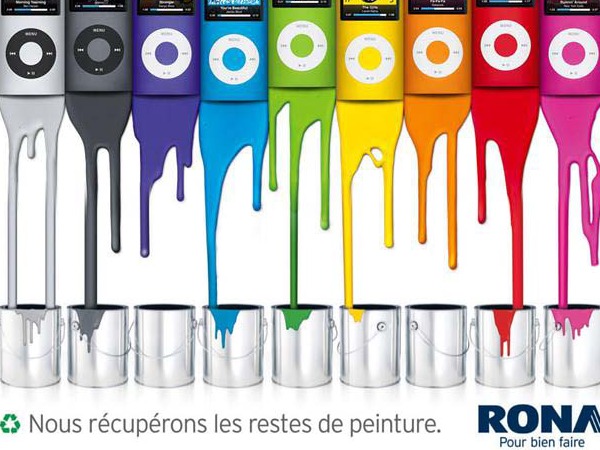 Rona advertises their ecological side by recuperating leftover paint.
2. MR. CLEAN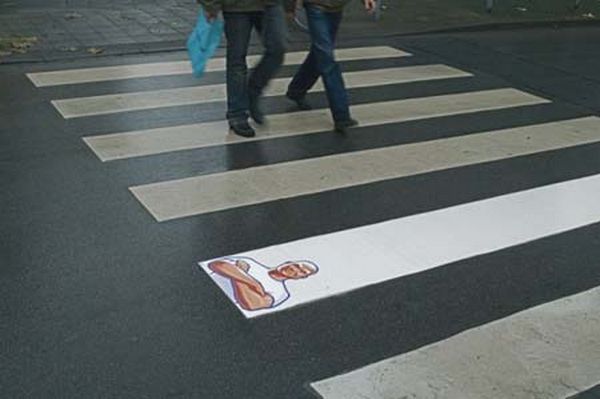 ''When it comes to clean, there's only one Mr."
3. KIT KAT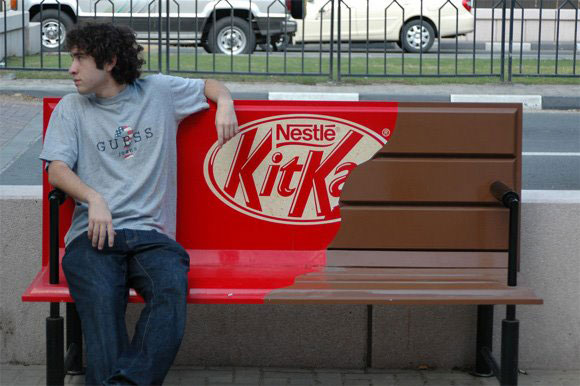 ​''Have a break, have a Kit Kat.''
4. FOLGERS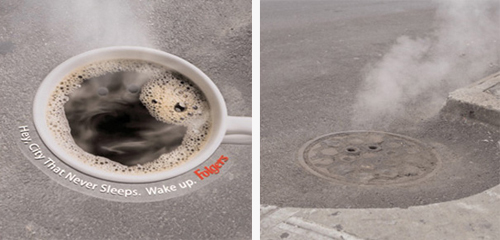 Be careful not to set foot in this hot coffee!
5. DENVER WATER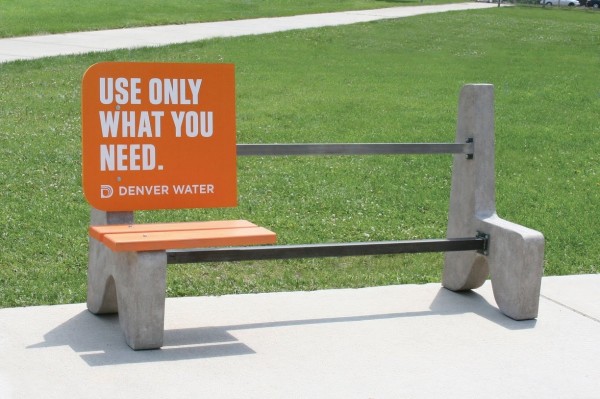 This business promotes a creative and efficient way to use water.
6. The ECONOMIST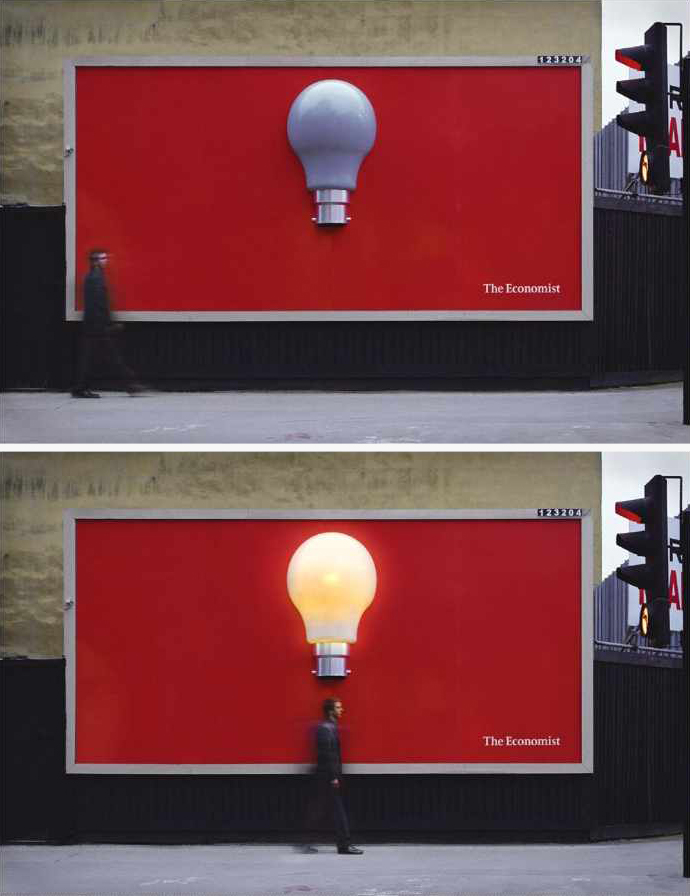 Motion detectors are integrated into the display panel for the Economist. When a person steps under the light bulb, it lights up.
7. SPRITE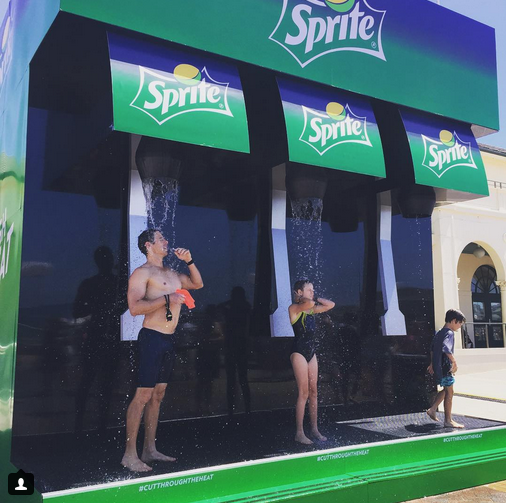 The giant drink dispenser is far from getting unnoticed.
8. SUPERMAN RETURNS MOVIE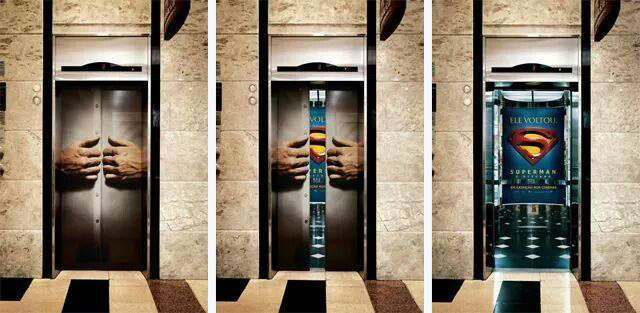 The simple act of the elevator doors opening creates a mesmerizing view. Why use ordinary trailers to promote a movie when you can use a one of a kind marketing strategy like this one.
9. 3M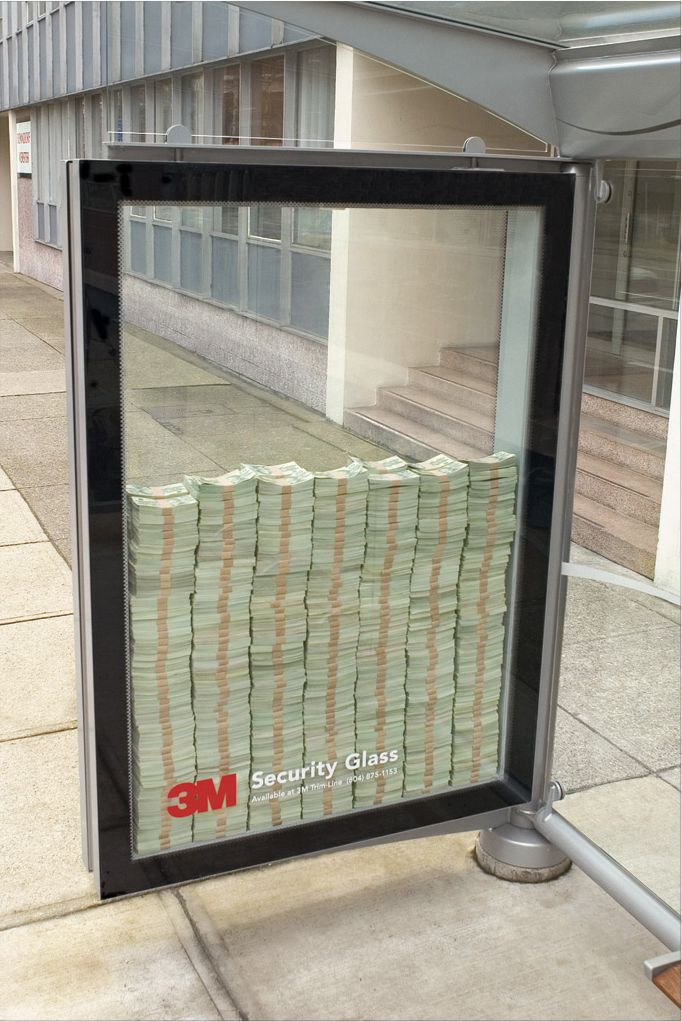 This company had complete faith in the strength of their glasses! To prove so, they inserted three million dollars between two pieces of glass that had been treated with a coating resistant to shocks. Many people tried to break it, however the glasses were too strong to do so.
10. MC DONALD'S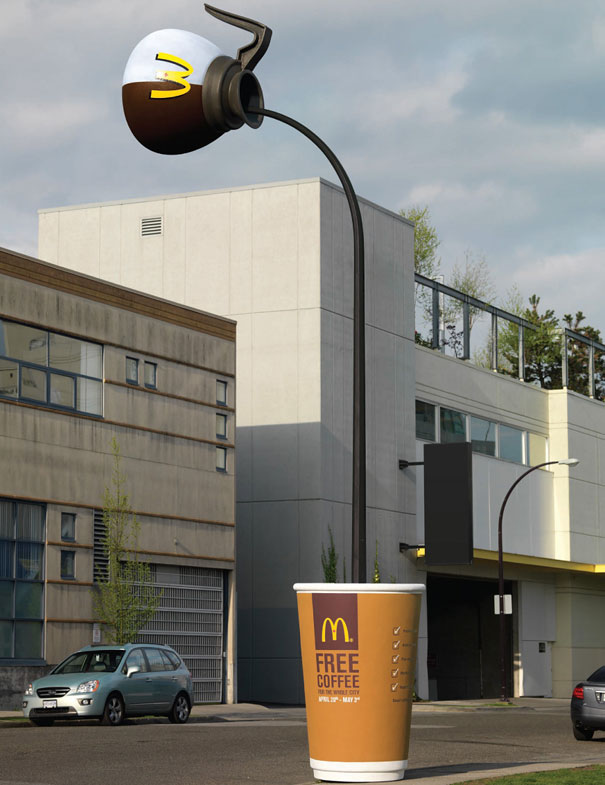 This giant product undoubtedly attracted the attention of everyone who passed by.
11. MARS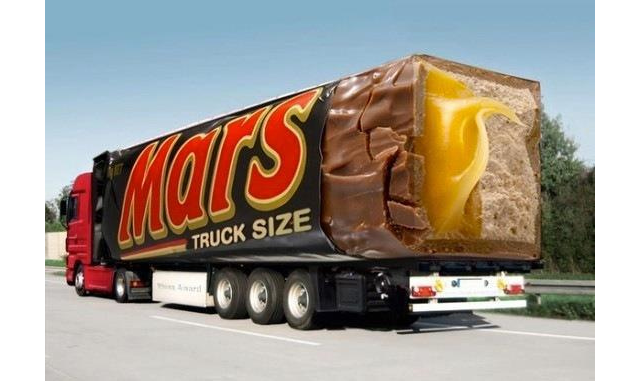 ​
Would you take a bite of this Mars bar?
12. YUZU SUSHI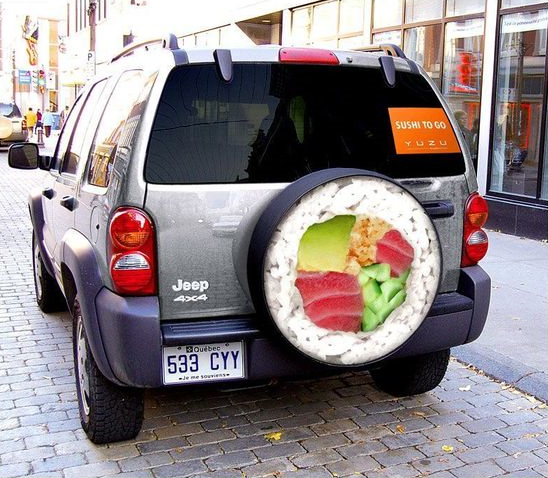 Following a long day at work, this sushi is definitely a craving.
13. OLD TIMER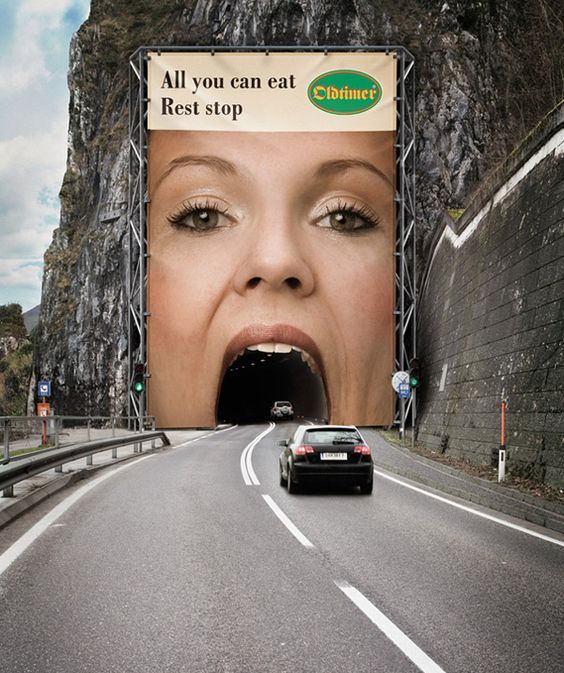 Do you have the munchies? A rest area is approaching!
14. IKEA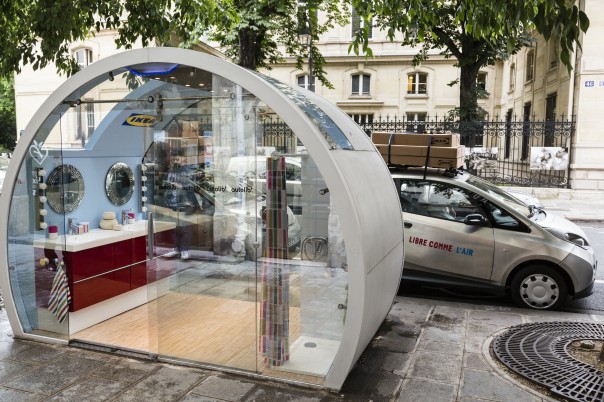 This Swedish company proves their creativity in the heart of Paris.
15. CASINO DI VENEZIA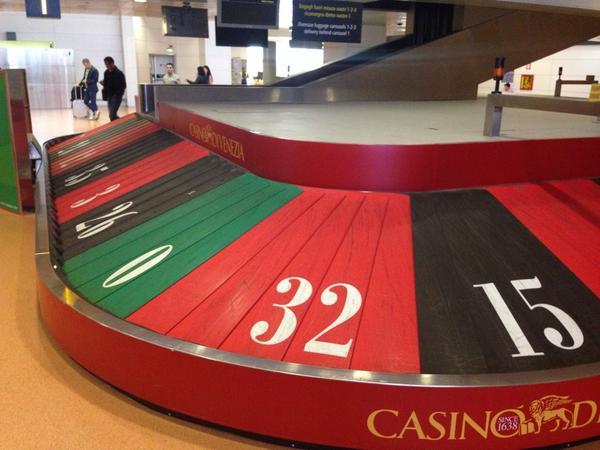 ​
The Venice Casino encourages this airports customers to play!
As you can see by the above examples, there is no limit to marketing. If you want to propel your brand but do not know how to do it, then do not hesitate to contact us! We will be pleased to advise you.