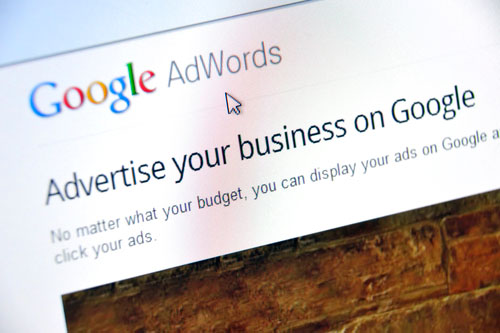 We all know that Google AdWords is vital to any successful internet marketing campaign. Google AdWords, if used properly can drive massive traffic to both your products and your landing pages. But if you are not paying attention to what you are doing, you can end up spending more money than you bring in.
Six mistakes that could cost you big bucks:
Forgetting to use negative keywords.
While all of you know the power of positive keywords, we often forget negative keywords. Google AdWords allows you to exclude certain keywords, which will help you target your audience. By taking out keywords that do not relate to your product, you can direct those that are not interested away. What's the use of having traffic if they are not going to covert?
Ignoring optimal ad position.
While it is true, if you want to improve your brand placing ads in the top two positions is a wise move, but not so much when you are trying to get conversions. People seem to love to click the top two ad positions, but most of them do not follow through. By placing your ads in the position 3-5, you will get more serious clicks and your bottom line will also increase.
Overlooking the competition.
This is a common mistake that many newcomers seem to make. It is vitally important to know who you are up against and what they are doing. Make sure to find out what keywords they are using and what their landing pages look like. This will give you a heads- up and allow you to beat them at their own game.
Directing traffic to the homepage.
Instead of directing people to a specific product, many people make the mistake of directing them to the homepage, hoping they find the product on their own. This is a big no-no!
Not grouping keywords the right way.
Placing your keyword into one large group is a mistake that many people make. By separating the keywords into different groups, it will allow you to reach more of your target audience. Place like minded keyword into the same group, for better results.
Not using phrase matching keywords.
Google AdWords, allows you to target those people looking for a specific product. Say your product is "gold Rolex watches" and you don't want people looking for any other type of Rolex to view your ad. You can exclude them if they do not enter your exact keyword. If your product is "gold Rolex watches", to add an exact match keyword, enter it with brackets like this [gold Rolex watches].
Get Some Professional Help for Professional Results
Are you serious about your marketing campaign? At Adeo Internet Marketing we are an internet marketing company that has been successfully helping companies build and market their websites successfully for many years.
Our team of professionals will help you build your website from the ground up including vital Google AdWords. If you are looking for a Montreal web design company that is dedicated to care for your online marketing needs, look no further than Adeo Internet Marketing. Call us today!