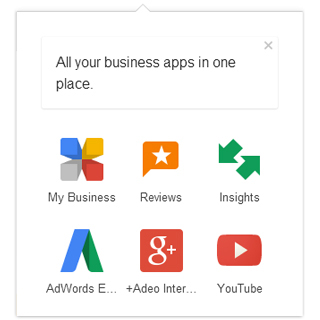 When it comes to brands that are on the leading edge of internet services and marketing, Google is always a few steps ahead of the pack. Every week it seems like Google is presenting a new tool, widget, or product that will make the web's user experience more seamless and efficient. One of their latest services, which is aimed at business users, is a customer relationship management tool that is simply called Google My Business. That name may sound like a command, but once your business starts using it, you'll understand why Google My Business will help your business build a commanding web presence.
Before Google My Business: Information Scattered Everywhere
It's no secret that small, local businesses need a web presence in order to survive. But it's also common knowledge that the web is where potential customers and clients go to seek out all kinds of details about companies they might like to use and patronize. They look for basic contact information, photos and videos, when they open and close, the services that are offered, reviews from past customers, and much more. The problem is that this information is scattered in a number of different places on the web: some is on the company website, some is on YouTube, some is on review sites, and so on. This makes it hard for even the most tech-savvy company to keep track of everything. But with Google My Business, this problem is solved.
With Google My Business: A Better Web Presence
Google My Business is free and completely customizable for all businesses: local, big box, brick and mortar, and online. It brings all of your company's relevant information together in one place. Yes, it will display the website, contact info, hours, images, and reviews on one clean page, but there's more. Google My Business also has full integration with Google Analytics so you can see how visitors are finding your business and many times your content has been viewed. Plus, it offers the ability to update company information on Google search, maps, and Google+ with just one entry. On the web, there's an easy to use dashboard to configure Google My Business, and there's also an app to update on the go.
Even if your business already has a killer website, Google My Business is an ideal complement to your already stellar web presence. To learn more and get started, visit www.google.com/business.
Need More Help Getting Your Business Out There?
Adeo Internet Marketing can help! Whether you're in Greater Montreal or another location in Canada or the US, our consultation and support services are just a phone call away: 877-841-5386. Let's talk about how we can improve your business's internet marketing, web presence, and social networking.