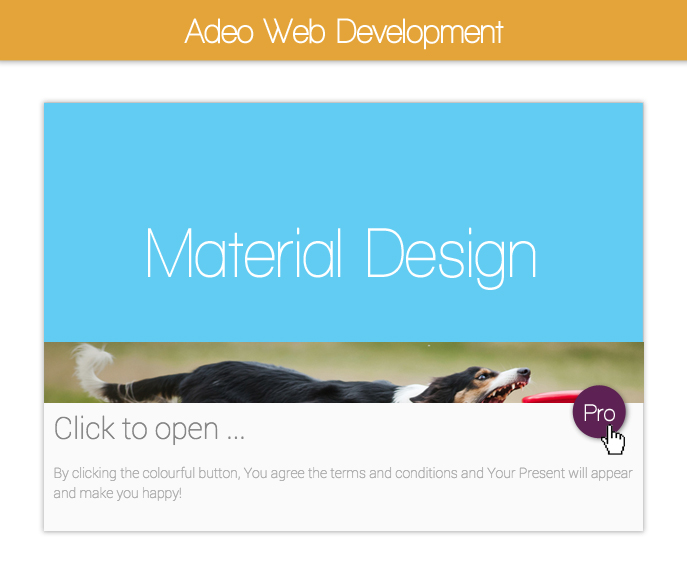 Design is fluid and ever-changing, and nowhere is that more apparent than in website design. As we look ahead to 2015, some trends are emerging as the hot ones — the ones to pay attention to and integrate into our own websites. There's a big move toward cleaner and more streamlined sites with less clutter and fewer ornamental details. While this isn't a new design concept — revered industrial designer Dieter Rams said in the 1970s that "good design is as little design as possible" — it's becoming more and more influential in the creating and updating of our online experience. What can you expect to see as a web user, and what should you consider when it comes time to update your own website? Here are five web design trends to be aware of in the coming year.
1. Material Design
Taking cues from a design manifesto published by Google and, arguably, inspired by Apple's evolving visuals, material design suggests that graphics should take their edges and forms from reality but eliminate the unnecessary embellishments. A comparison of iOS 6 and iOS 7, for example, demonstrates the move toward material design, as the highly realistic looking app icons for Safari, Notepad, Game Center, and others have been replaced with bolder, simplified icons whose graphics are still suggestive of their purpose but are much less literal.
2. Ghost Buttons, Hidden Menus, and Flyout/Slideout App-Like Menus
Cleaner navigation methods are also important in keeping the user experience simple. Ghost buttons, for example, are transparent and do not clutter the site with unnecessary elements. Hidden and vertical flyout menus that do not appear unless the cursor hovers near them are another way to keep the look of a site clean. All of these lead to less distraction and allow visitors to focus on the site's content, not on constantly clicking around.
3. Longer Scrolling Sites
Single page websites have become increasingly popular, and for good reason: they're cleaner and easier to navigate, they keep the narrative of your message going, and they're extremely mobile friendly. A lot of websites often feel like a bunch of small pieces loosely joined (to borrow a phrase from writer and tech expert David Weinberger). Longer scrolling sites unify everything on a single page, minimizing distractions and encouraging visitors to stick around longer.
4. Shades of Colour and Professional, High Quality, Custom Photography
One of the easiest ways to simplify any design is to limit the colour palette. The move to do this on websites helps to keep information and navigation easy to follow and lends sites a more elegant, professional look. Site photography should also look professional: images should be properly exposed, well composed, and demonstrate expert lighting. Remember: with the ubiquity of mobile devices, everyone has a camera, and anyone can take a snapshot. Professional websites, however, should not contain snapshots — they should contain photographs. Look for a raise in the bar when it comes to photographic quality.
5. Performance and Speed
If your website is not catering to visitors on mobile devices, you're losing people. While many visitors will still come clicking on a desktop or laptop with a high speed internet connection, a fair share will still be tapping on a smartphone. Not only are mobile visitors interested in a fast-loading site, they're interested in a site that's not going to eat up their entire monthly data plan. Many companies have paid less attention to performance and speed in recent years as high speed internet service has become the norm. If that's you, make 2015 the year you clean up your site's performance.
A great example :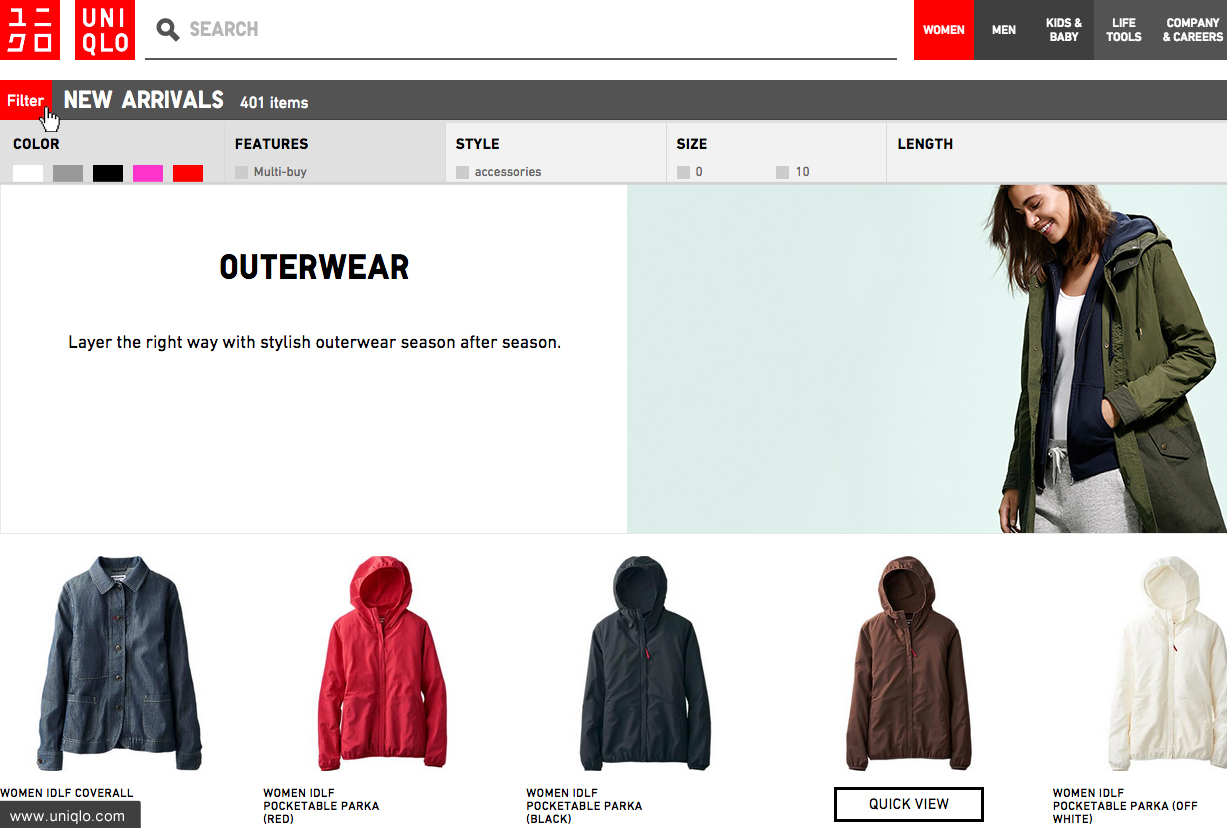 Web Design Professionals
At Adeo Internet Marketing, we understand how crucial it is to have an up-to-date website design that provides a positive user experience. If you're looking for a Montreal web development or web design team, give us a call at (877) 841-5386. Let's talk about how we can optimize the design and functionality of your company's website.