By Laurence Cardin, Digital Marketing Coordinator
Recently, when reading LinkedIn publications, I came across a debate about creating a company logo. More and more online sites, like Logo Maker, offer cheap logos to choose from within a catalog. Reading the comments, I could see the two predominant opinions.
Owners of small start-up companies appreciated the price and simplicity of the logos.
Marketers and graphic designers were annoyed at the lack of creativity. They criticized the fact that many companies have the same or similar logos.
I know that many small business owners are wondering whether it's worth investing in this type of emblem. To answer the question, one must first understand the importance of a logo and its characteristics.
A Logo Speaks for your Company
During my time in university, I studied how objects communicate. Everything around us communicates a message, from the shirt on your back to the type of pen you choose to use; the same goes for your logo.
Your logo communicates a lot about your company. It sets the tone of what the customer can expect from you. A logo communicates an atmosphere, a tone, a style, a level of quality and so much more.
Take the following logos as examples:
A barber shop, for example, may not need a professional logo, it all depends on their objectives. The use of the well-known barbers' emblem works for a barber who has been working with the same clientele for years and does not seek to be recognized differently from others. The logo works due to its notoriety. People see it and know what type of business it is straight away. A barber who is very creative and wants a young, early adopter of new trends clientele will have more interest in investing in a unique logo that brings out his creativity.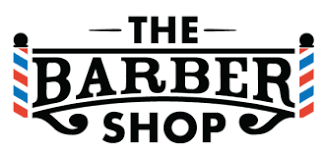 Take the Zookakou daycare center in Chateauguay logo as another example. It communicates something completely different than a barber shop logo. Even if their logo doesn't contain the word Daycare, one would suspect that it is a company for children. Their logo contains images that give an endearing and amusing impression.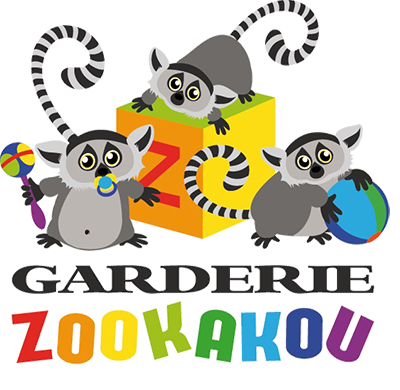 Now let's look into a much more serious logo. The Chartered Professional Accountants, who have their logo giving off a serious and confident impression. The choice of using a Sans-Serif font and a clean, minimalist logo shows a business that gets straight to the point.
As we just saw, a logo communicates a lot more about your business than most would think. It is therefore essential that it communicates for your company in the right way. To answer your question on whether you should invest in a logo made by a graphic designer or in a logo made online, the answer is simple – it depends on your business.
Ask yourself the following questions:
Do I want to present myself as different and unique?
Do I want to present myself as creative and original?
Do I want to show the quality and reliability of my services?
If a company with the same logo is involved in a scandal, would that have a negative impact on my image and reputation?
If the answer to these questions is yes, which it is in most cases, you should decide to invest in doing business with a professional graphic designer.
For help in creating your logo, contact us today! Here at Adeo Internet Marketing Inc., we have experienced professional graphic designers who can help you create the logo you envision.
Other articles on our blog you might take interest in:
The Influence of Colors in Marketing